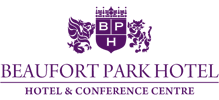 If you need any assistance then please give us a call on 01352 758646
Murder Mystery Dinner- "Mutiny on the Mersey"
Mutiny on the Mersey
There are mutinous goings on in this Pirate themed Murder Mystery.
The remaining crew of the Jolly Old Codger search for two halves of a map that mark the spot where the treasure is buried.
The Captain left most of the crew marooned in the Jamaica's, and some of the remaining crew cannot forgive him.
They are all itching to set sail again and harbour a particular loathing for landlubbers.
Make sure you keep your valuables close, this band of pirates have a liking for anything that sparkles!
Use your skills as teams of detectives to root out the scurvy dog that has killed one of the crew and who is sure to strike again.
Fancy dress optional
Three course meal included
Why not stay overnight? Reduced accommodation rates at £80.00 per twin/double bedroom, per night, inclusive of full Welsh breakfast.

Date: Oct 21, 2022
Start Details: 7.15pm for mingling and scene setting
End Details: 11.15pm